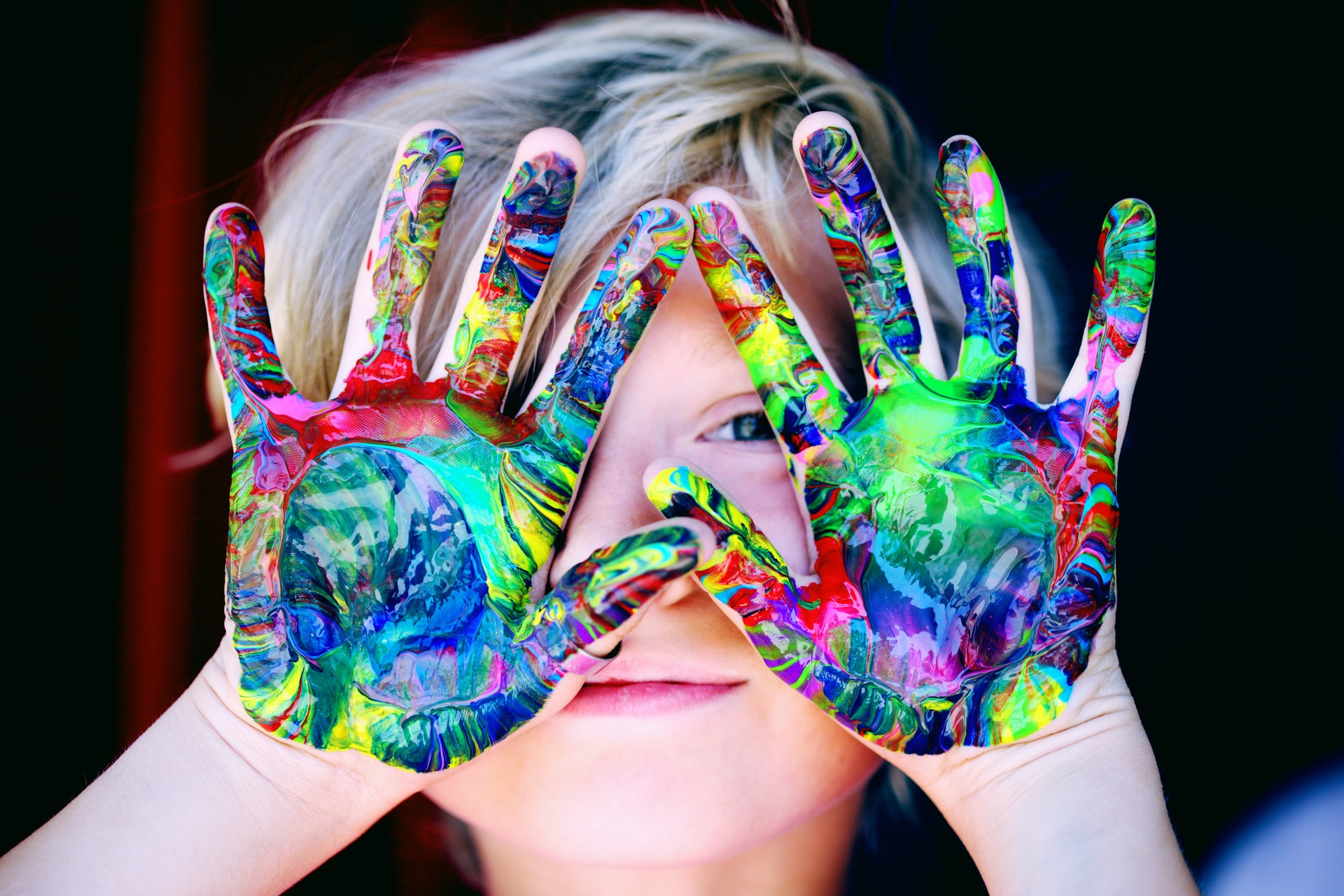 For some children, it can be hard getting into new hobbies. After all, many children just don't know what hobbies are out there or what activities there are related to their interests. As parents, we all want our children to be involved in activities and hobbies that they find fulfilling, but it can be extremely hard to know where to start.
In this guide, we've created a long list of hobbies broken down by interest. There is a fun and fulfilling hobby out there for every child, even if it might take a few tries to find it!
Hobbies for Creative Minds
Is your child naturally creative? There are quite a few activities you can do with your child to encourage creativity. Painting and drawing might be the first hobbies that pop into your head, but there are plenty of other options to choose from.
Music is a wonderful pastime to introduce to children of all ages, whether they play an instrument, sing, write songs, or simply listen to it. If you think your child has the potential to flourish with this hobby, listen to some music together, and ask them what they love about each tune. Are they humming along, creating new verses, or tapping their feet to the rhythm? Knowing what excites your little one about their favorite songs can help you both decide on a musical pursuit that will be a good fit.
Science can also be fun for creative kids who want to experiment with ingredients. For example, you can captivate your young scientist with an eye-popping rainbow magic milk experiment. You just need a few household items such as cotton swabs, a small bowl, whole milk, liquid dish soap, and food coloring. It's an easy activity with little cleanup, and your kitchen can be transformed into your science lab. You can teach the scientific reason behind the explosion of colors in the milk. Many of these activities are great for developing hand-eye coordination, self-esteem, and of course, creativity.
You could also try interesting your child in another artistic medium, such as sculpting, knitting, or even candle-making. If you're not sure where their artistic skills will take them, take a trip to the craft store together and allow them to wander the aisles to see what draws them in. Some craft stores, like Michaels, even offer children's classes to allow them to explore different techniques and materials. Whatever your child decides to pursue, be sure they have a dedicated area at home to be as creative, messy and loud as they want and where you can store all of their supplies. After all, it sometimes takes a little chaos to create a work of art!
Hobbies for Active Bodies
If your child is high-energy, there are lots of hobbies out there that can help them develop their physical aptitude while also allowing them to burn off some steam. Depending on your child's age and specific interests, it might be time to consider getting them involved in an organized sport, such as soccer or T-ball. However, if you decide to go this route, it is important not to overemphasize your child's sports activities. According to Psychology Today, many kids are overcoached and spend too much time participating in sports, which leads to many burning out before their teen years.
If your child isn't interested in organized sports, there are lots of other activities they can do, such as skating, bike riding and rock climbing. Try taking them on bike trails, to skateboard parks or to indoor rock climbing gyms where they can practice and become part of a community.
Hobbies for Outdoor Lovers
Does your child love nature and the outdoors? There are many hobbies that involve getting outside and exploring. Some of the most popular ones include gardening and hiking. However, your child might also be interested in geocaching, backyard camping, or birdwatching. With such a huge range of outdoor activities available, you should carefully consider your child's interest and activity level before choosing one. After all, a child who can hardly sit still is not going to be able to sit quietly long enough to birdwatch, and a kiddo who loves meditative, slow activity probably isn't going to enjoy white water rafting.
Hobbies for Collectors
Collecting items has always been a popular hobby. The best part about getting children interested in collecting is that they can choose what to collect based on their interests. Baseball cards and coins might be traditional choices, but just about anything your child is interested in can be morphed into a collection hobby. According to Rewire Me, collecting is good for your brain. It builds observational skills, improves organization, and teaches children to be gentle and careful with their belongings.
Childhood is a time to explore interests and passions. Your child doesn't have to commit to playing soccer or decide that they want to observe birds if they give them a try and don't enjoy them. Offer some of the hobbies listed above for inspiration to help your children explore their interests and perhaps find a lifelong passion.
Photo Credit: Pexels